We would like to inform that we will be exhibiting at the software & application development EXPO of "31st Japan IT Week [Spring]" held at Tokyo Big Sight to support our customers in software development.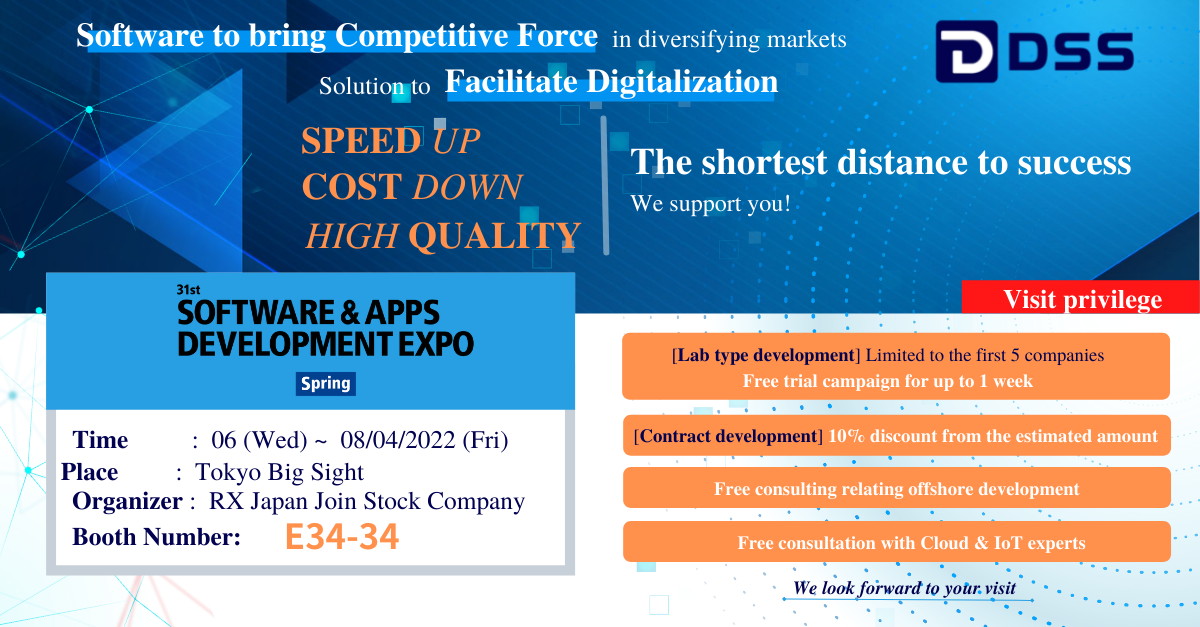 We will exhibit at the "31st Software & App Development EXPO [Spring]" to be held at Tokyo Big Sight from April 6th (Wednesday) to 8th (Friday), 2022.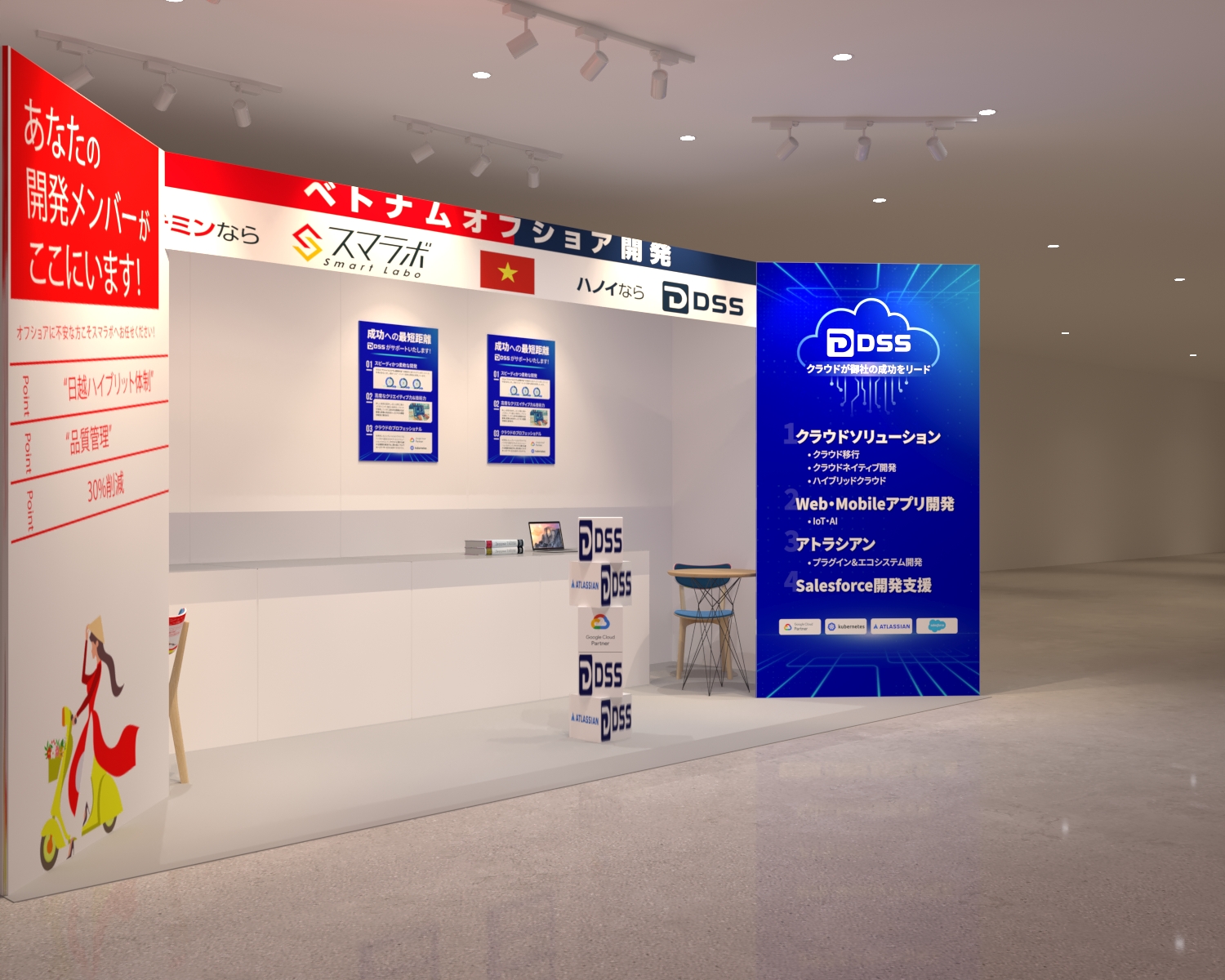 At this EXPO, we will introduce our unique software development process and our software application development cases in various industries that we have been working on so far. Moreover you can consult about the latest technology and software application development for free with our Technical Experts.
In addition to the introduction, migration and development of Salesforce, Atlassian tools and cloud solutions, we also offer free offshore development consulting.
If you want to develop software apps, including those who want to solve your various business issues by building your own software, or if you are thinking of using IT outsourcing services to reduce development cost, this EXPO will be valuable.
Please feel free to contact us if you have any question or concert.
We look forward to your visit.
Overview
Company name: DS Solution Joint Stock Company (ディエスソリューション株式会社)
Time: 06 (Wed) – 08/04/2022 (Fri) 10:00 – 18:00 (End at 17:00 for the last day)
Place: Tokyo Big Sight – East Hall
Booth Number: E34-34
Japan IT Week Sprint 31st E-ticket Download
The download link will be sent to you by email. ※ If the "Get Link" button is not displayed, press the Enter button on your device keyboard.
---
[
About infectious disease measures]
At this EXPO, as measures against infectious diseases, the following are thoroughly implemented based on the guidelines of the government, local governments and the EXPO industry.
Thoroughly wear masks for all participants
Body temperature measurement by thermography etc. for all participants
Thorough infection control measures at EXPO reception
Antiseptic solution at all doorways
A nurse is stationed in the medical office
After each seminar, disinfect the lecture hall
Open doors, constant ventilation with air conditioning equipment
Installed various warning signs
* For details, please check the website of the EXPO organizer below.
https://www.japan-it-spring.jp/ja-jp/visit/statement.html
Our staff will also wear masks, measure the temperature, and disinfect the fingers and exhibits every hour.
【Please note】
At the venue, "wearing a mask, measuring temperature, disinfecting fingers" is essential for admission, so please cooperate.
Third-party websites linked to our site (hereinafter referred to as "third-party link sites") are managed by the company that operates them at their own risk, and we are responsible for their content or. We do not guarantee the safety. Before accessing, please carefully check the contents and terms of use of the third-party link site before browsing or using it. In addition, we do not take any responsibility for the contents of the third party link site and its use.